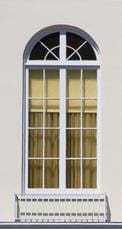 protecting & preserving
Your Home
The City of Ontario actively promotes historic preservation and has many resources to assist you in protecting and preserving the historic character of your home. Any questions you may have can be directed to the City of Ontario Planning Department located in City Hall at 303 East B Street. Phone: 909-395-2000. Website: www.ci.ontario.ca.us
Please remember that original windows are integral to the historic character of your home. Restoration is always your best option; restoring windows is less expensive and more authentic.
All proposed window replacements for historic buildings are subject to Planning Department review and approval. For further information please visit HERE
While you are working hard to preserve your home, don't forget to check out the Model Colony Room located downstairs at the Ontario Library. It's a wonderful resource center to obtain possible information on the history of your home, its former residents, and your neighborhood as well as the history of Ontario.